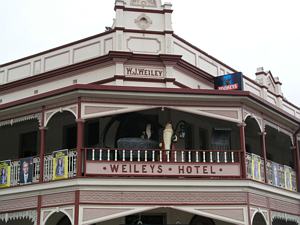 April / May

The Grafton Show and the Maclean Show are held in the same week, just after the Sydney Royal Easter show, which is always held over Easter.

The Maclean Show is held on the Tue-Wed and is associated with a dog show. The Grafton Show follows on the Fri-Sat and specialises in rodeo and horse events. Most sideshows from the Maclean Show appear at the Grafton Show as well.

July

The July Race meeting at the Grafton Racecourse.

October / November

The Jacaranda Festival is held the last week of October into the first week of November. Race meetings and a lot of sporting events are held in Grafton at the same time as Jacaranda and the town is full of visitors.